You would probably need this plugin if you usually spend a couple of hours to manage your products on your WooCommerce store. This plugin offers an efficient way to search a product and edit it in a single row interface is like in spreadsheet. Everything happens in a single screen without web browser's refreshes.

Let's take a peek.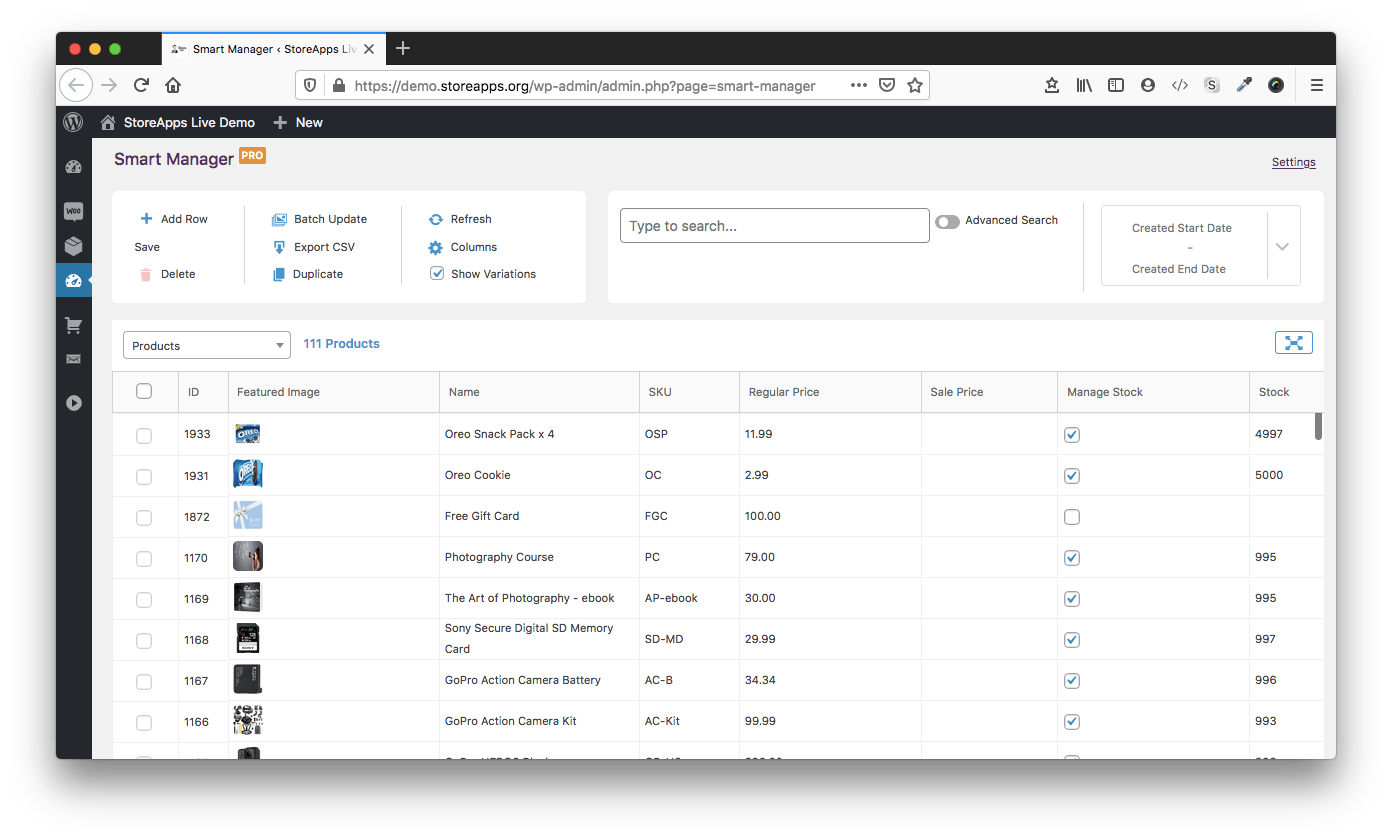 How can I get this plugin?
Smart Manager is available in the .org's plugins directory, where you can easily install it to your site by going to the plugin search panel in dashboard. You may want to read what the free version offers in this plugin page.
Extensive features are available in the pro version. Go over to this page for complete comparison between pro and free.
Main Features
Manage multiple products at once with bulk action. (Unavailable in the free version)
Manage shop order and shop coupon.
Manage any WordPress post type.
Inline editing — directly change product's data on its column.
Auto-save — no need to manually hit the save button.
Add/replace product featured image.
Add/replace product gallery images.
And many more…
Study all features of the pro version in this page.
How to use the plugin?
Once Smart Manager activated, there will be a new admin menu "Smart Manager" appears to access the plugin panel.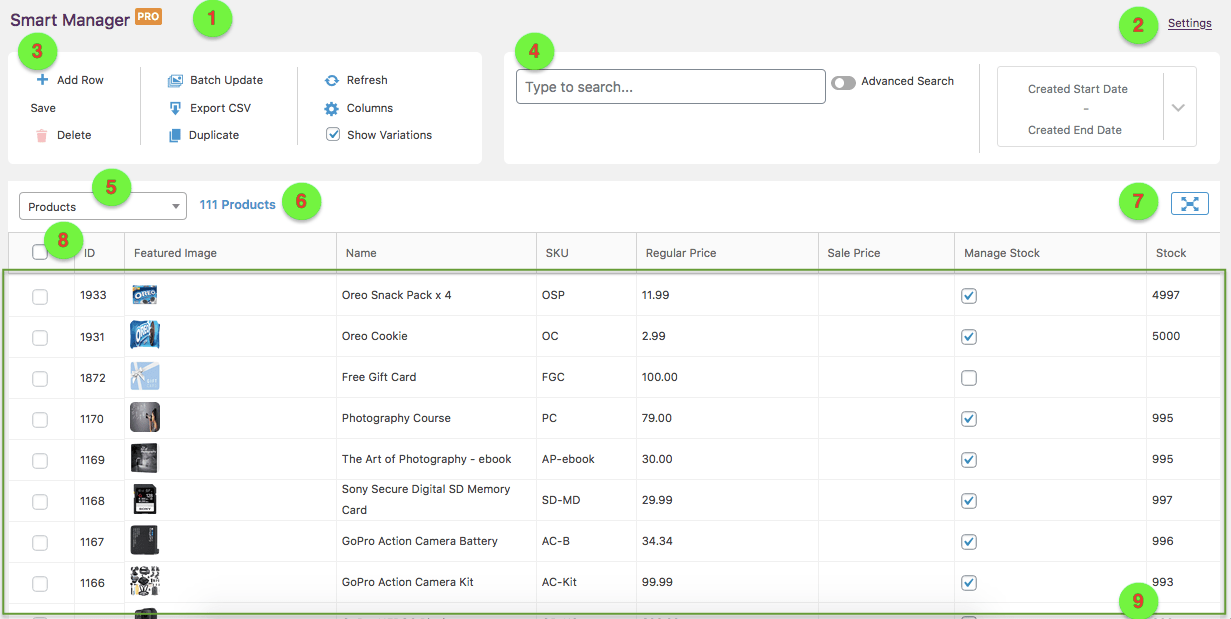 Plugin name
Settings
Main menu
Search and filter
Post type dropdown
Total records
Enter Distraction Free More (expand full screen)
Select/deselect all records
Records
Adding a new product with Smart Manager
Click Add Row;
A new dialog to specify how many rows to add will appear;
If you enter 1 (one), a new single row will added at the most top of records.
Add product title, image, description, price, type, category, etc. on their own column, which the name is self-explanatory. Click on the respective column to add/edit.
In the next posts I will write about:
How to update, delete, duplicate product/s with Smart Manager.
How to use Bulk menu.
How to Manage product's stock easier with Smart Manager.
At the moment you may be interested to follow along these videos:
Inline edit (direct edit) records from the grid.
Bulk edit/Batch update records of any post type.
Advanced search using multiple AND, multiple OR, multiple AND + OR conditions to get very specific results.